BRANDSTALK #109
Karen A. Bulluck
RISK-TAKING COACH
DARING TO TRANSCEND
✨"Women leadership: power, trust, and vulnerability"💫
Calling all women leaders!
Don't miss out on this amazing opportunity to unlock your true potential and discover your power with the incredible Karen A. Bulluck, risk-taking coach and founder of Daring To Transcend.
In this episode of BrandsTalk Live and Podcast, we delve deep into Karen's latest novel, "Discovering Power," and uncover the inspiration behind it. Get ready to be inspired, motivated, and equipped with actionable strategies to navigate the challenges and misconceptions faced by women in climbing the career ladder.

In her book, the challenge faced by Sheryl, the prominent character, is breaking through the glass ceiling in her corporate career. She navigates the complex terrain of workplace dynamics, striving to overcome societal norms and stereotypes that restrict women's progress in leadership roles. Sheryl's journey highlights the obstacles women face in their pursuit of success, shedding light on the importance of challenging the status quo and advocating for themselves to create a more inclusive and empowering environment for women in the corporate world.
✨"Empowerment: owning who you are"💫
Prepare to be captivated by Karen's personal journey of rebranding her own company as a "risk-taking" coach.
Are you ready to build your risk-taking muscles? Karen shares her four powerful tips that will propel you towards embracing the unknown and stepping outside your comfort zone:
Connect with Your Why: Dig deep and discover the love and passion that drive you towards taking risks. When you are truly connected to your why, love will conquer any fear that tries to hold you back. So, get in touch with your inner motivation and let it fuel your journey toward greatness.
Challenge Your Reasons: Take a hard look at the reasons why you hesitate to take that leap. Are they valid concerns or just excuses in disguise? Seek the perspective of others who can help you objectively evaluate your reservations. Don't let those flimsy excuses rob you of the opportunities that await on the other side.
Confront the Cost of Inaction: Often, we focus on the potential costs of taking a risk, but what about the cost of not taking it? Reflect on the emotional toll, the internal conflict with your values, and the regret you might experience if you don't seize the moment. Getting painfully aware of the price of inaction can provide the necessary push to take that bold step.
Take Small Steps: Remember, you don't have to do everything all at once. Building your risk-taking muscles is a gradual process. Take small, manageable steps towards your goal, trusting that the universe will respond in kind. When you align your intentions with the greater energy around you, remarkable things unfold. Trust yourself, trust the process, and watch as the universe meets you halfway.
Additionally, Karen shares her expertise on personal branding and what it takes to build a strong personal brand.
✨"Brand: self-expression"💫
Don't miss out on this transformative journey!
So, go ahead and join us for an empowering conversation that will leave you feeling ready to conquer the world!
One more important thing! Get your hands on her inspiring book, "Discovering Power." Gain invaluable insights, strategies, and inspiration to unlock your true potential and step into your power as a woman leader.
👉 check out the book giveaway: www.ascendingladders.com 
✨"Passion: excitement, energy, love"💫
Karen is a risk-taking coach, author, and founder of DARING TO TRANSCEND. 
She partners with women leaders to push beyond the limits of their leadership, career, and life so that they can make a bigger impact in their work and beyond. 
Karen was the first woman promoted to Executive Vice President at AM Best Company. Her career was marked by taking the risks to make many cross-disciplinary changes and have an impact on a wide variety of people and processes. An ardent traveler, she loves to explore new cultures, new ideas, and new ways of doing things while learning from and valuing the wisdom of the past and present. Karen is an engaging and inspiring speaker and a contributing author of three International Bestselling anthologies. Her latest novel, Discovering Power, will be released on May 24, 2023.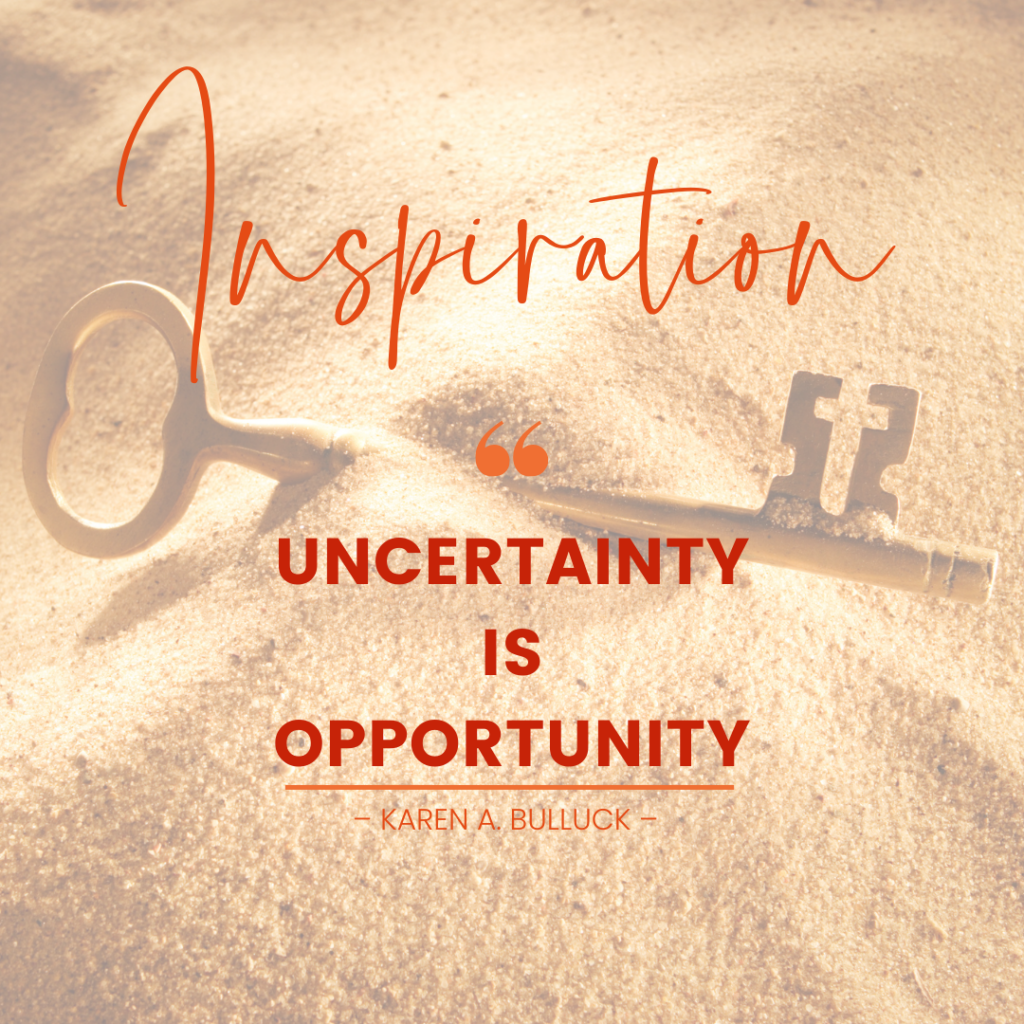 Get in touch with Karen A. Bulluck:
LinkedIn:

www.linkedin.com/in/karenannbulluck

 

Website: www.dareingtotranscend.com

 

Facebook:

www.facebook.com/karenannbulluck 
🔸if you like my show please follow🔸tell a friend🔸leave a review🔸DM me🔸Would love to hear from you🔸