BRANDSTALK #46
Melissa LaGrant
NUTRITIONIST
FITNESS COACH
✨"Brands: be authentically you"💫

— Melissa LaGrant
Fitness and nutrition obviously play a huge role in being at our best. Feeding our body with healthy food, so we can operate at an optimum level makes us feel good, confident, and we show that to the outside world.
Melissa LaGrant is a licensed nutritionist and fitness coach. She specializes in weight loss coaching, and helps women lose weight for the last time by ditching fad diets and building a winning relationship with food.
In this BrandsTalk episode Melissa 
💡goes deep into how important it is to nurture and work our body to assure body, mind, and soul alignment and, ultimately, authentically shine as a personal brand.
💡provides us with healthy living food and fitness mindset tips.
💡introduces her one of a kind online course "Drop the diet weight loss" a 4-week course and membership program.
📹 How to show up at your best and shine by boosting mindful nutrition and fitness habits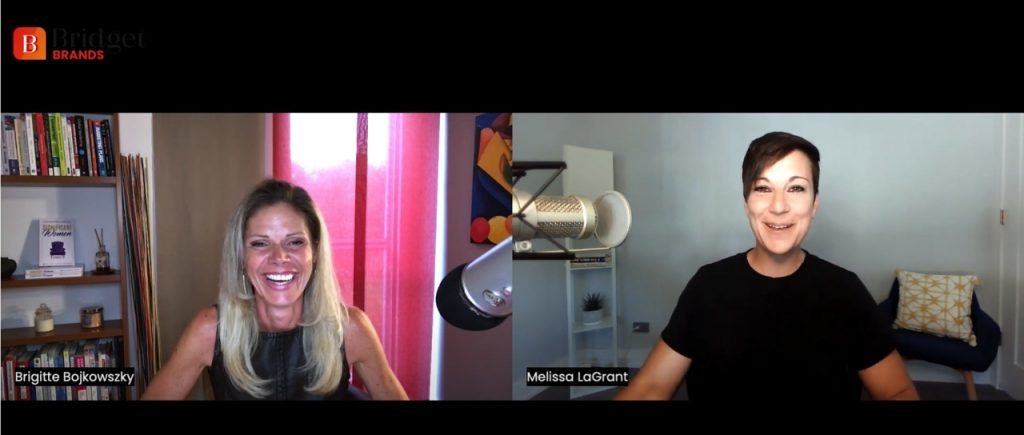 Melissa has an 8+ year background in nutrition and fitness. She has helped hundreds of women successfully lose weight. Including those with special dietary needs, under-active thyroids, PCOS, peri-and post-menopausal issues. She has been self-employed – successfully running her own brick and mortar studio in Chicago – for 6 years. 
When she is not coaching, she is working on her podcast "Drop the Diet Weight loss." Available on all major platforms.
Connect with Melissa LaGrant:
Email: melissa@dropthedietweightloss.com
Website: www.dropthedietweightloss.com
Podcast: https://www.dropthedietweightloss.com/podcasts/drop-the-diet-weight-loss
Linkedin: https://www.linkedin.com/in/melissalagrant/
Instagram: https://www.instagram.com/melissa.lagrant/
Facebook: Drop the Diet Weight Loss: http://facebook.com/dropthedietweightloss
Melissa also has a special free gift for you: 6 Biggest Weight Loss Myths: https://www.dropthedietweightloss.com/6weightlossmyths
🔸if you like my show please follow🔸tell a friend🔸leave a review🔸DM me🔸Would love to hear from you🔸