BRANDSTALK #93
Enrique A Gonzalez
CEO
TRIAD LEADERSHIP SOLUTIONS
✨"If you start to lose the fear of what it is that you need to overcome, then you'll start seeing that humility becomes your partner. Humility is not there to bring you down, is actually there to bring you up"💫
Are you a leader who struggles with finding clarity to develop and evolve to turn sucKsess into success?
Tune into my conversation with Enrique Acosta Gonzalez, a leadership, management, and career developer, who talks about how to get from sucKcess to success.
Enrique helps those people who are considering leadership, those in leadership that are struggling, and executives that are in over their heads to get developed before they hurt someone or themselves. Enrique wants to see the day when workers do not have to go home and consume their dinner and talk about the underdeveloped and unprepared leaders they work for.
Enrique provides answers to the following and more:
SucKcess vs. success: There is a difference and you can't fool everyone.
What is sucKcess?
How can you mistake sucKcess for success?
How can someone get out of sucKcess?
How can you help a person that can identify with being sucKcessful?
✨"Mindset: pivotal"💫
Enrique is the CEO of Triad Leadership Solutions LLC and has served as an Executive, Veteran & Advocate, Board Member, Non-Profit Administrator, Speaker, Mentor, Coach, and Avid Volunteer. Over the past 20 years, Enrique has held numerous executive advisor and senior positions while serving in the United States Navy and civilian sector. Through education and training, he helped strengthen organizations, providing sound decision support and creating open communication at all levels. Enrique also helped formulate and implement policies concerning morale, welfare, job satisfaction, discipline, and training of personnel. Enrique was named on the power list of the Top 200 (#76) thought leaders to follow in 2021 by Peoplehum, and the nominee of the top 30 Global Gurus list for 2021 by Global Gurus, for his work in the leadership development arena. He is a sought-after John Maxwell certified coach, trainer, and speaker and is an avid mentor in three national and international organizations. He is an award-winning podcaster, with four shows focusing on leadership development and career success. He was named the 2021 Active Duty, Veteran & Military Spouse Entrepreneur Awards, and Media Professional of the Year by The Rosie Network. His down-to-earth approach to leadership has gained him notoriety as one of the most sought-out leadership trainers.
✨"Purpose. Life's reward."💫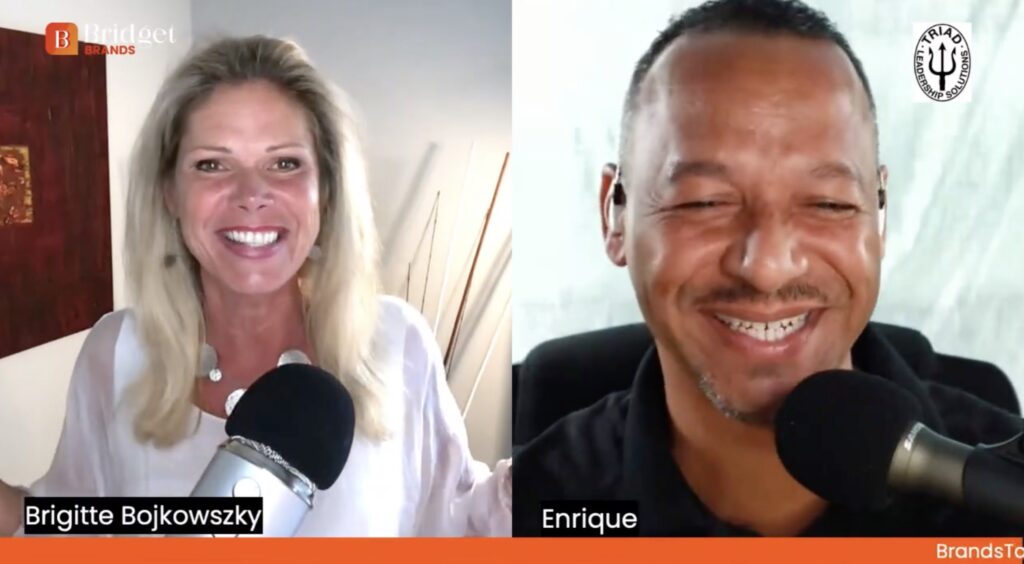 Get in touch with Enrique A. Gonzalez
@triadleadershipsolutions
YouTube: Developing The Leader Within Podcast
🔸if you like my show please follow🔸tell a friend🔸leave a review🔸DM me🔸Would love to hear from you🔸