BRANDSTALK #97
Andrea Leigh Austin
OWNER
MY CONSCIOUS WELLNESS & LOVE EVOLUTION
✨"Brands are the energy, the connection, the representation of what it is you are creating to the world, and it's far more energetic than people realize."💫
Are you creating from a place of love? 
More so than ever before it is important for brands to stand for something. For something that has meaning. Brands move people with a purpose that goes beyond just making profits. Creating something from a place of love infuses richness in meaning into brands that connect with our client's hearts. 
Andrea Leigh Austin, co-founder of My Conscious Wellness and Love Evolution shares with us how we use advanced consciousness-based technologies to create from love.
Andrea dives deep and explains:
💡 what the Sacred Quotient ("SQ") of life is and how it can help us
💡 the power of feminine energy
💡 her transformation from an employee to a business owner
💡 the branding knowhow she had and what would have helped her knowing or having early on in her process
✨"Branding: ensure that the brand is a reflection of you. Not somebody else's perception, what they think you should be."💫
💡 conscious leadership practice
Andrea suggests getting into the so-called bubble of love. A bubble is like a stronger field that you can live in, which then allows you to stay more focused on moving forward in that vibration of love. The more that we can stay in, the greater the chance to create our businesses, our entrepreneurship, and our lives based on love.
How do we get into the bubble, stay in the bubble and create from this bubble of love?
✔ Set intentions, be honest, and declare the fact that you're wanting to create from that expansive state of love.
✔ Be courageous to let go of old stories, patterns, and beliefs that are often in the way.
✔ Find a way that helps you stay in that place of centeredness, whether it be a tool, a place, a person, or a community. Find that support system that helps you stay grounded and centered in that expansive state.
✨"Women empowerment: stepping into divine feminine leadership. Willing to acknowledge the beauty and the fluidity of that feminine energy that exists, and then express that within our businesses and our organizations."💫
Andrea Leigh Austin is a former accountant from KPMG who transitioned herself from the corporate world to a life of entrepreneurship over 10 years ago. Andrea is now the co-founder of My Conscious Wellness and Love Evolution, and a leader in the Canadian consciousness and alternative wellness space. The focus of their organization is on the expansion of conscious awareness through love. Part of what she shares with the world is the use of advanced consciousness-based technologies to help balance our energy so that people can increase our intuition and capacity to create from love by helping us let go of emotions, mental, and physical traumas in our energy field and in our environments. All aspects of what she shares are founded on sacred economics by weaving pay-it-forward manufacturing and other aspects of sacred economics back into everything she does and shares.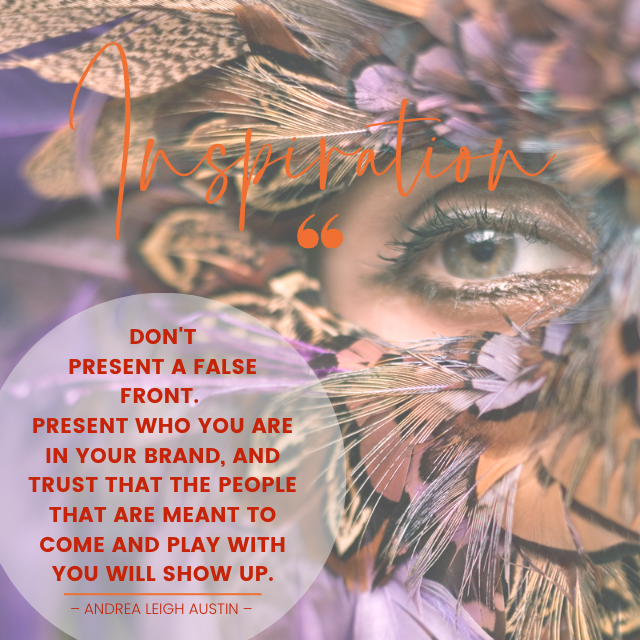 Get in touch with Andrea Leigh Austin:
🔸if you like my show please follow🔸tell a friend🔸leave a review🔸DM me🔸Would love to hear from you🔸