Each company has to define how it wants to be perceived in the market, how it wants to win target customers' hearts and be positioned in their minds. Companies have to be clear on the solutions they provide to help customers overcome hurdles and challenges and make them happy in more efficient and effective ways than the competition does. Ultimately, how it creates highest value for its target market. However, not every company is clear about that. Many company for sure know about their products or services they offer, but might not be quite as sure about the market they cater to, their target customers' needs, respectively, what exactly their problems are to solve. The number one reasons for failure is little or no market need. Of course, usually there is no one single cause why a startup would fail, yet based on research the lack of product-market fit is definitely one of the major failures.
Root cause of this missing product-market fit is very often a vague and unclear formulated value proposition used for internal communication purposes to get every one employee on the same page of what the company is striving for. In turn, this value proposition is poorly executed in companies' communications strategies and therefore does not well resonate with customers' needs. In that sense, your message is simply not convincing enough to get the customer involved to eventually commit to a purchase. Now there is the question, of how do you come up with such a compelling value proposition that best reflects the solution you can deliver on and above customers' expectations? 
Value Proposition
It has a more general and wider meaning. It is the overarching promise of a company's branded products, services and benefits offered to the target market. A value proposition is about the value a company creates for its customers. The value proposition entails an outside-in perspective. Taking a customer centric view at the demand side of your business. It is the element of your business strategy. It is rather internally used. Externally it is reflected in your vision, mission, in your website's copy and visual and in all the messages you send out via the many touch points. To make an impact, it has to be clear, concise, and relevant to convey exactly the value and meaning you intend to.
A value proposition consists of two parts that need to be in sync, the part of what value you can deliver and the target customers' profile:
your value add

customer profile/persona

how do you bring value to your customer?

who exactly is your customer?

Products/services/experiences

What is it you are creating value with?

What job customers try to get done?

functional: how to work this social media platform

social: being part of this social group

emotional: feeling accepted.

Pain relievers

in what ways are you relieving customer's pain?

in what ways can you making their life easier?

in what ways can you alleviate their worries?

What are customers' pains? Negative outcomes customers want and need to avoid.

What are they struggling with? Obstacles, frustrations?

What is their challenge?

What problem do they want to be solved?

Gain creators

in what ways are you creating, producing, increasing, maximizing benefits?

in what ways can you surprise your customers?

in what ways can you meet or even exceed their expectations?

What are customers' gains? Positive outcomes customers strive to achieve.

benefits you offer

solutions you provide

measurable, concrete results

Figure out how you best create value for your customers!
Design & test what resonates best with customers and what you need to focus on!

YOU need to have an understanding of your customer!
Immerse into customers' hearts and minds!

FIT
of what matters to customers AND the value you create by getting their jobs done, relieving their pain and increasing their gain!
Value propositions are often expressed by:
Headline: grab attention! Should be catchy!
Sub-headline: has more explanational character
2-3 bullet points: key benefits/features
Visual: image reinforcing your message
Here are examples of very good executions of company's value propositions:
Mailchimp grabs attention with a catchy headline, an explaining sub-headline, a call-to-action (CTA) button, and an image reinforcing the message.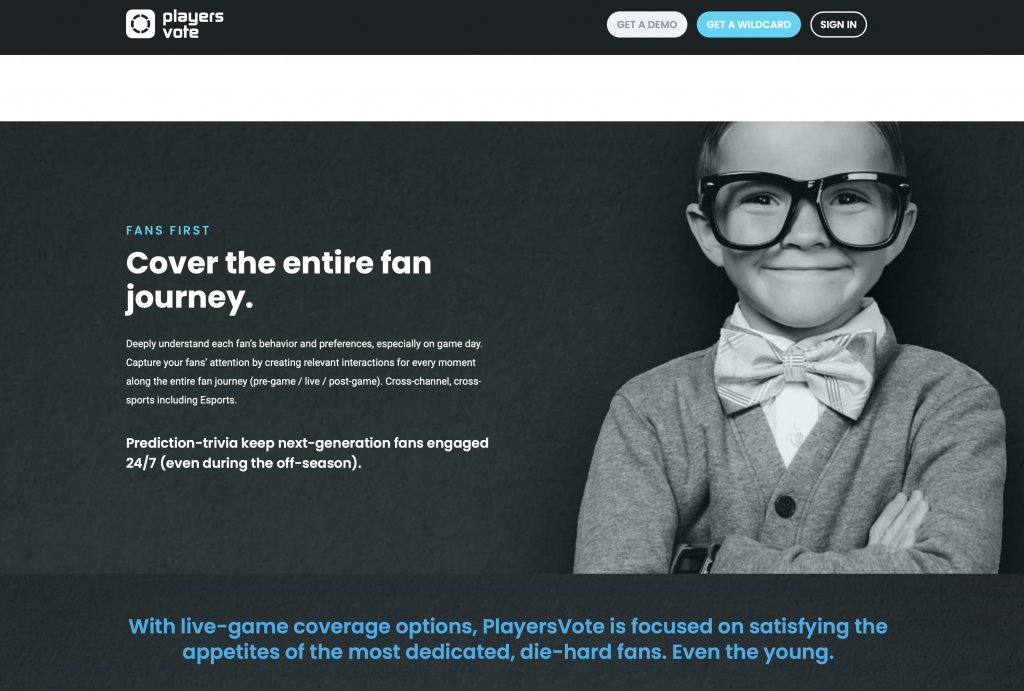 Playersvote attracts with a catchy headline and sub-headline, explanation plus key benefits, and a funny image reinforcing the intended message.
Apple's website clearly communicates their value proposition through copy and visual. The fit of what Apple can deliver in terms of value – the functional and emotional benefit – and what matters to customers – listening without external noise and being active and having fun – is given.
Note that value proposition and brand positioning statement are not the same. These terms are often confused and, therefore, interchangeably used, which is not quite correct. Let's clarify:
Brand Positioning
A brand positioning statement reflects a subset of the value proposition! Is more focused, more concise in its nature. It differentiates at the level of offerings from its competition. 
According to Kotler and Keller (2012) brand positioning is the "act of designing the company's offer and image so that it occupies a distinct and valued place in the target customer's mind". Internally used it expresses the purpose of the business and guides all business decisions. It is supported by its brand essence, its reason for being, which is the intangible attribute that sets itself apart from the competition. It clarifies the brand uniqueness. Last but not least it is a brand's truthful promise it must live up to. This is at the heart and soul of any marketing strategy.
A brand positioning statement addresses:
A specific target market audience or persona.
Unique needs to be satisfied tailored to the persona which requires empathy and clear understanding of the pain points you want to turn into gain points.
Your points of differentiation – a solution only you can deliver better than your competitors, a solution that your targeted audience values and considers as extremely meaningful to them. That requires you to exactly know your brand and the category you are in!
Benefits most relevant to that specific target audience/customer/persona.
Brand positioning statements are used for internal orientation and purposes. They are enduring in its nature and known, understood and lived by employees. They hardly find its way to the public.
To provide you with a brand positioning statement, here an example of BridgetBrands:
BridgetBrands is the branding boutique which helps clients craft meaningful strategies that effectively elevate their brands to unleash their full potential. A unique blend of many years in both the academia and private sector supports the ultimate promise of making brands shine, relevant and sticky.
I hope I could bring some clarity to the topic of value proposition effectiveness, how a value proposition differs from a brand positioning statement and how they are developed and communicated!
Make sure to subscribe to my newsletter to receive my latest news directly into your inbox. As a big THANK YOU you receive my free Vision guide and meditation audio! Having a clear and meaningful vision is your first step towards becoming your own boss and building your authentic personal brand.
If you are a Brand Lover tune in to my BrandsTalk podcast and learn from brand stories told by my distinguished guests. Listen on
To know more about how I can help your brand shine, book a 30 min intro call or drop me an Email.
Literature:
Phillip Kotler and Kevin Lane Keller, Marketing Management, 14th ed. Prentice Hall, 2012.
https://www.isc.hbs.edu/strategy/creating-a-successful-strategy/Pages/unique-value-proposition.aspx
https://www.strategyzer.com